Your marketing ally!
If you're like many of my clients, you run a small to medium-sized office with staff. You're dedicated, thorough and careful about the products and services you provide for your clients. You might be a dentist, an educator, an attorney, an accountant or a realtor. You understand the importance of smart, targeted marketing efforts to attract and keep your clients so you can keep doing the work you love and carry out your mission with aplomb.
But with so many online and offline marketing tactics and technologies out there, deciding on the right approach, the right budget, the right timing is tougher than ever.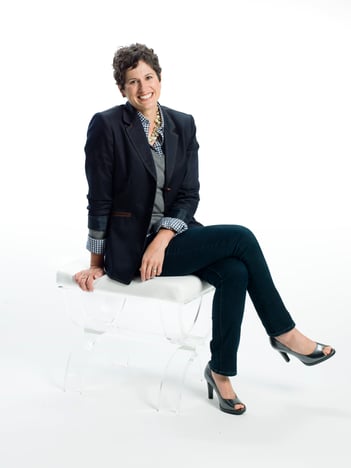 I'd say yes, if:
You're a business owner in the professional service sector, probably in the healthcare or business services industry.
You're a seasoned professional who is recognized as a leader in your sector, or are quickly emerging as a leader for your skill and innovation.
Your accomplishments in your field are many, and you still push yourself to grow, improve, and fine tune your business processes — but you don't always have time to explore and implement these new opportunities.
You give your clients your very best and you expect the same of the creative professionals, suppliers, and partners you enlist.
You see the value of targeted marketing efforts to increase your client base and sales, but you know marketing dollars need to be invested wisely.
Your passion for your business is recharged by seeing great ideas take shape. You understand that delegating tasks outside of your zone of genius will free up more of your time and energy to do your greatest work.
You're ready to see results for your marketing investment and want access to marketing expertise in a way that fits your time and budget.
You're willing to invest time in conversation and strategy with me in creating marketing efforts on your behalf. You realize the importance of marketing and wouldn't think of handing this aspect of your business off to a staff member or junior partner.
Email me, and let's talk about your business goals and your marketing needs.
Considering hiring an agency, but not sure on next steps? Download our freee ebook, The Utlimate Guide to Hiring an Inbound Marketing Agency.