HubSpot for Startups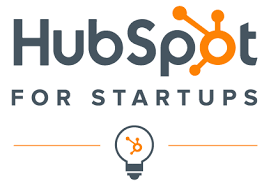 Are you a budding startup looking to grow or a seasoned startup looking to scale?
You know you need marketing and sales to acquire customers. And having the right software is just one piece of the puzzle! Hubspot is not only the ultimate sales and marketing tool they are amazing supporters of Start Ups!
Did you know Startups new to Hubspot are eligible to receive up to 90% off Hubspot for Startups for the first full year…and the discount continues with 50% off the second year and 30% off the third year!
If you're a startup interested in learning more about Hubspot for Startups, let's chat!
Over 6,500 startups are using and succeeding thanks to HubSpot and you can too!
As a Certified Hubspot Partner, More in Store marketing has the experience and knowledge to get your company up and running with Hubspot and I know the start up space!
Research shows Hubspot users who work with partners have greater success in leveraging inbound marketing, so let's connect and see if Hubspot for Startups is right for you!
Fill out the form to get with a free needs assessment!