Marketing Grader -- evaluate your site here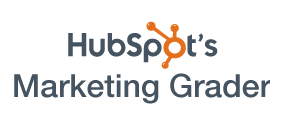 Marketing Grader is a free marketing analysis tool created by Hubspot. It allows you to analyze your marketing presence and even that of your competitors.
Why not give it a try and see how our marketing efforts stack up? Or check up on the competition to see what they 've got on you.
I hope you like what you find. The Hubspot marketing grader won't just give you a pass or a fail, you'll get a numeric grade plus action steps you can take to improve your grade.
If you're grade isn't something you'd be happy to bring home to Mom, we can help!
Grade your site, click here!
Lets set up a free Inbound Marketing Assessment and talk about getting you an A+