Bye-bye spray and pray
Hello results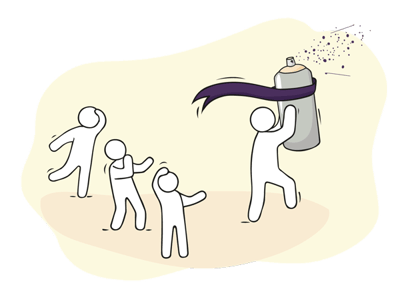 Traditional outbound marketing—where you "spray" your message out there and hope you get a response—just doesn't deliver anymore.
Inbound does. Here's why.
Inbound delivers:
More leads
⇒ Inbound practices produce 54% more leads than traditional outbound practices. (HubSpot).
More value
⇒ According to HubSpot, the cost of a successful inbound marketing campaign was 62% less expensive than an outbound marketing campaign that achieved the same number of sales.
More engaged customers
⇒ Building relationships builds repeat business
No wonder Forbes calls it a game-changer and essential. (Forbes: This is the New Marketing, May 29, 2018)
Ready to put the power of inbound to work for you? Let's talk some MORE.
Success you can measure
At More in Store, I've got 11 years' experience helping companies like yours grow their business. Whether you need a full inbound campaign, or help in just one area, I am your inbound specialist dedicated to delivering real, measurable results.
Does your business need help planning and adopting new digital technologies?
Canadian businesses can access grants, up to $15,000, via Canada Digital Adoption Program (CDAP).

More in Store is an approved CDAP Advisor. Find out how we can help you access government grants to transform your business!