More About Me
Hi.
I'm Melanie Taljaard and for 23 years now I've been using my marketing skills to help business leaders in the service sector achieve real, measurable results.
I've Been in Your Shoes
I cut my teeth in traditional advertising agencies and then expanded that experience by working client side for several years. The combination of those positions means I understand what my own clients are going through: agencies tend to demand huge budgets and can't always prove their effectiveness; clients are accountable for every dollar spent and need to demonstrate results.
When I started More in Store in 2009, my goal was to prove that marketing could make a real, bottom-line difference.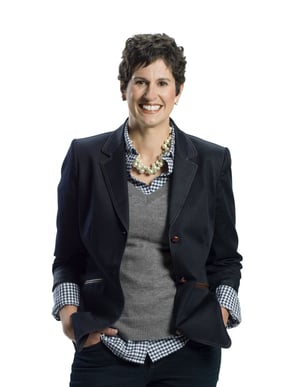 Why I Went With HubSpot
That's the main reason I became a certified HubSpot partner in 2012: I saw the decline of traditional, outbound marketing and was more than impressed with inbound. In a word, inbound WORKS.
Today I'm producing those results for my clients, which include private academic institutions, health-care businesses, startups, and more.
I Believe in Life-long Learning
I hold a PR degree from Mount Saint Vincent University and a MBA from Saint Mary's University. But I never stop learning new ways to help my clients succeed. Recent courses and workshops include:
Inbound Marketing Conference, Boston, September 2019
Principles of Graphic Facilitation, The Grove, San Francisco—November 2019
Design Thinking, Harvard School of Extended Studies -- October 2018
Story telling for Business, the Story Studio, New York -- Summer 2018
Hubspot Partner Certification – 2012 to 2020 inclusive
Inbound Marketing Certification – 2012 to 2020 inclusive
Google Analytics and Google Adwords, Los Angeles – 2011
I Believe in Building my Community
I work with many professional organizations to support business leaders and up-and-comers.
Secretary, Rotary Club of Dartmouth 2018
The Centre for Women In Business
The Nunavut Trade Show
The Atlantic Province Veterinary Conference
When I'm Not Working….
I love to travel with my family to ski or hit the beach. Some favourite places include France, where I went to school for a year (yes, I'm bilingual), and South Africa, where my husband's family lives.