What is HubSpot?
In a nutshell, HubSpot is an inbound marketing software platform that helps companies attract visitors, convert leads, and close customers.
By attracting visitors with blog posts, eBooks and other offerings from your company, you'll be able to convert this powerful traffic to leads. By creating and promoting materials that your buyers WANT to see, you'll move towards successfully converting them from leads to delighted, paying customers.
Many marketers have transitioned to online marketing, but many still use tools across a variety of platforms to manage their website. With the HubSpot platform, everything you need for successful online marketing is in one place:
E-mailing
Your website content management system (CMS)
Search engine optimization (SEO) of, well, everything!
Marketing automation, allowing for you to reach out and engage with leads and customers
Landing pages
Analytics
Social media monitoring, scheduling and even publishing!
A blogging platform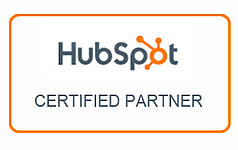 HubSpot is a marketing machine and I'd love to demonstrate its power to you. I'm Melanie Taljaard, and I was the first HubSpot Certified Partner in the Maritimes. Let me show you how the HubSpot platform can transform your marketing efforts, supporting a stellar marketing strategy and ultimately closing deals with new customers.
You've got to see it to believe it!
Because I stand behind HubSpot, know how effective, and love how powerful it is, I want to offer you a free demonstration of the HubSpot software. Don't worry, there's no obligation or commitment, no credit card required and most certainly no strings attached. Simply fill out the form on the right, and I'll be in touch.
Still not convinced?
Watch this great HubSpot overview video. If you like what you see, sign up for a free demonstration and I'll be in touch!