What is it like to work with More in Store?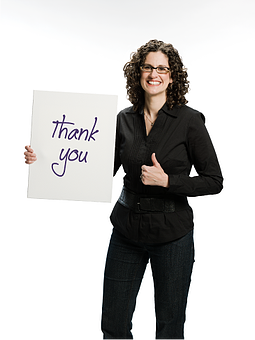 Here is what my clients say…
It was an absolute pleasure working with Melanie! Her energy is contagious, her knowledge of digital marketing is second to none. She took the time to understand our vision for our business and presented us with the tools and knowledge to make the vision a reality. I would highly recommend Melanie.
Cheryl Christmas, The Birches Facial Medi Spa/ The Lakes Oral & Facial Surgery
It has been a grand pleasure to work with Melanie these past two years. She bring a savvy approach to our communications questions and needs.
Heather N. Strickey, Director of Advancement,
King's-Edgehill School
Melanie is tireless, enthusiastic, and always solution oriented. I am always impressed with her ability to grab a topic, research it, and own it. If you're looking for someone who will really care about your business and dig, dig, dig for the best answers, Melanie is the one. As an added bonus, she's constantly cheerful and positive. It's always a pleasure to work with her. May 28, 2010
Margaret MacQuarrie, Owner, Wordperson Inc
Melanie was a client for several years. Her combination of intelligence, organization, wit and personality make her a pleasure to work with. Recently I've had the opportunity to partner with her. She adds great value with her knowledge of customer relationships and expertise on internet and social media marketing. Melanie is a thinker who knows how to dig in and get the job done… and then sit back and have a good laugh. A very easy person to recommend. May 30, 2010
Chris Morrison, Creative Director, Advocate Communications Group
If you're looking for a collaborator to help you achieve great results, you've got to work with Melanie. Professional, strategic, analytical and fun! Melanie is a pleasure to work with while being a great thinker. June 1, 2010
Christine Croft, Senior Direct Marketing Advisor, Canada Post
Melanie has great energy and a passion for helping organizations get the biggest bang for their buck with their marketing dollars. She is strategic and really caters her marketing recommendations to the specific needs of her clients. She only sells you what you need! And she just "gets" the digital world — whether she is advising on an SEO strategy, how to use social media to connect with customers or emarketing strategies that drive traffic. June 2, 2010
Jacqueline Foley
When our organization initiated a new consumer-focused health website, we had no idea how to market it. Melanie's knowledge of on-line and social marketing and media expertise, coupled with her talent, enthusiasm and energy, were key factors in the success of our project! June 18, 2010
Bonnie Salsman
As a supplier in the Canadian Travel Industry, I have had the opportunity to work closely with Melanie in planning strategic joint marketing initiatives for our companies. Melanie was very organized, open minded and creative when presenting her plans and those have proven to be very effective. I would not hesitate to collaborate with her again. May 31, 2010
Chantal Lapointe