Get real results from every one of your marketing efforts with More In Store.
Create more impact, reach more people. My services range from strategy and planning to full-service project management. I can always custom-design services to fit, but let's start with the service areas I offer my clients most often:

This package is an ideal way for us to start working together on creating more impact in your marketing.
A new prospective client's first interaction with your brand (and yes! your business has a brand whether you intentionally crafted it or not) will likely be a visit to your website or your bricks and mortar location. How do your prospects perceive your current presence? Can you tell? I find that it's a challenge for most business owners to be objective about their own brand presence and marketing programs.
In a Presence Audit, I evaluate your entire current brand presence and marketing program, then report back to you on ways we can optimize for greater impact and more market share.
Click here for more information on the Presence Audit.
2. Strategic Marketing Plan Development

Another ideal way for us to begin our work together, for those entrepreneurs who are ready to dive right in to creation and implementation of new marketing strategies.
You've got a lot on your plate as a business owner. You're a highly skilled and gifted professional, yet marketing and communications may not be in your zone of genius. With substantial input from you, I will take the reins in developing a savvy marketing plan that is impactful, measurable, and targets your right clients, and is custom tailored to your business and its needs. This package includes one-on-one follow-up to gauge implementation and measure results.
Click here for more information on the Strategic Marketing Plan Development.
3. Your Story In The Spotlight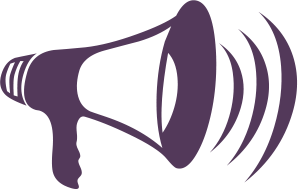 You're a leader in your business sector and are actively creating positive change in your community through the work you do. It's time to showcase your business, your accomplishments, and the clients you're proud to serve and help. There's no doubt you've got a media-worthy story to tell. I'll help you frame that story for greatest impact, plus connect you with the right press genres and outlets for you.
Click here for more information on Your Story in the Spotlight.
4. One-to-One Marketing Consultancy

An ideal solution for small- to medium-sized business owners who need ongoing marketing expertise, but who don't want to employ a full-time marketing professional on staff.
This is individualized marketing consulting at its best for your growing business. I fill the gaps in your strategic marketing and communications plan. I'm available on retainer to answer questions, create plans, design and help launch campaigns, and delegate tasks to other team members and creative professionals. This is a highly customizable package that we co-design to fit your business's unique needs. Contact me to start the conversation about your own One-to-One Marketing Consultancy.
Click here for more information on One-to-One Consultancy.
5. Social Media Strategy Development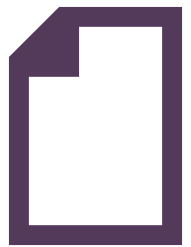 An ideal solution for businesses who are ready to take their place in the social media landscape but don't know where to begin, or aren't sure how to most effectively implement social media tools in their overall marketing strategy.

Social media tools like Facebook, Twitter, LinkedIn, and YouTube are all the rage for business these days and for good reason. These marketing and conversation tools have changed what it means to be a responsive and client-focused business in the 21st Century, and they aren't going away. I help entrepreneurs figure out which social platforms are the most effective match for their brand of expertise and marketing goals, get oriented, and become proficient users in very little time.
Click here for more information on Social Media Strategy Development.
6. Ideas to Action Strategy Session

Finding focus often comes from taking a step back, looking at things from a new angle. Through this strategy session I'll act as your personal sounding board.
A marketing brainstorm and focus session will help you jumpstart your marketing strategy and planning whether you are a new business needing direction or an existing business owner in need of some fresh ideas. This strategy session is perfect for solo or small business owners on a budget.
Click here for more information on Ideas to Action Strategy Session.
7. Strategic Marketing Mentorship

You want to market your growing service business in the same way you serve your clients: with skill and acumen, using the latest technologies, and focused on excellence and the betterment of an entire system.
Through this one on one program I work with business owners who are dedicated to excellence to help them identify marketing opportunities, brainstorm marketing approaches and refine ideas and concepts. Through strategic mentoring you'll realize your marketing ideas as I support your implementation.
Click here for more information on Strategic Marketing Mentorship.