Social Media Strategy Development
The number of fans or LIKES on a page may be bragging rights for some organizations, but I understand that a valuable social media presence requires more than LIKES and fans, it requires a well thought out strategy that actually engages your right clients.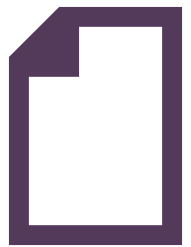 I'll design a measurement strategy to help you track progress toward your goals and a plan for you to continue to leverage social media efficiently (and with enjoyment). I use a six-step process, which includes:
Goal Definition
Listening and Reviewing Current Efforts
Organizing
Engaging Customers and Users
Measurement
It's never too late to start using social media as part of your marketing suite. Contact me today to start the conversation.
Or get started on your own, by writiting strategic social media goals with my Social Media Goal Thought Starter.