I spend a great deal of time on social media. I am on social media because I enjoy the experience and interaction and because I owe it to my clients to be up on all the tools. Social Media cannot be studied, it must be experienced.
I often get asked which social tool is my favorite. Personally it's Facebook, professionally, hands down, it's LinkedIn.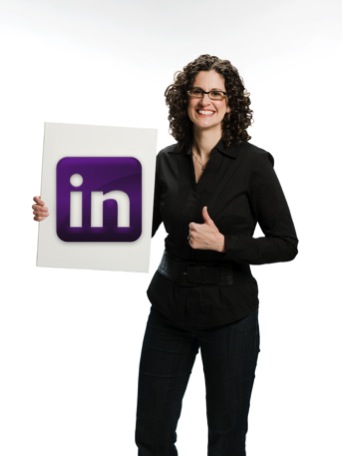 I love LinkedIn, because I can attribute business to my LinkedIn activity. When a simple post leads to a sale or project, I pay close attention to the recipe that created that success. I evaluate my social efforts asking, what's worked, what hasn't, what other opportunities are there for me with LinkedIn?
I've generated business on LinkedIn by:
Posting about private in house training sessions I am putting on, other firms have called to book a session after see the post
Referencing a success story online that prompts a client to call and ask for marketing counsel.
LinkedIn is the ultimate B2B Social Media tool. Use it wisely and LinkedIn can help in all aspects of sales, including:
Prospecting/ generating referrals
Shortening the sales cycle
Closing the deal
Customer retention
While LinkedIn is hands down the best social media platform for my business, the other platforms: like Facebook, Twitter, and YouTube are often my favorite tools for my clients'. As my clients are other businesses, I favour LinkedIn, (for me, it is the ultimate B2B social tool), for those clients that are more B2C, Facebook is usually the go to tool for starting a social campaign.
Realizing LinkedIn's potential requires an effective profile (and much more, this is really the tip of the iceberg). It amazes me how people fail to complete their profile or they miss opportunities to promote themselves in the biggest networking opportunity on the planet.
Have you Googled yourself lately? There is a fairly good chance your LinkedIn Profile will come up high in the Google Results. Your LinkedIn profile may appear in search results even higher than your own website. Your LinkedIn Profile is your digital business card… you need to use it to your advantage. Be sure to differentiate yourself and your company. Give people a reason to connect with you and include a call to action in your profile.
Looking to spruce up your digital business card?
Download this guide to Creating an Effective LinkedIn Profile. This guide breaks down the key aspects of your profile, walking you through step by step what you need to do to create a stand out LinkedIn profile.